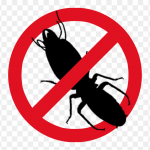 Pest Control Services For Termite Control, Termite (दीमक) Treatment, And Anti Termite Treatment - Get Rid Of
ಗೆದ್ದಲು / दीमक / Termite / ઉધઈ / ചിതൽ / উইপোকা / கரையான்/White Ants
V Star Pest Control Bangalore is licensed pest control company, serving 1000+ residents and businesses every year for last one decade, providing various pest control services in Bangalore. 
The Termite Pest Control Service includes Termite Control, Termite Treatment of colony of termites, for woods and Anti Termite Treatment for foundations with the best termite control chemicals available.  
Avail our services for pre construction anti termite treatment or anti termite treatment for concrete in your new house or building and be worry free for years.   
We use best anti termite chemicals which gives results with and upto 10 years guarantee. 
Call us to 

to know the anti-termite treatment price and 

Get the best anti termite treatment near you.